Home
Welcome to Global Education Academy 2!
Letter from the Principal
Welcome to the Global Education Academy 2 Website!  Global Education Academy 2 (GEA2) is a close-knit, high-performing, inner-city Public Charter school with small classroom sizes. We are a vibrant school community filled with bright, wonderful students, and gifted and devoted teachers. Our small classroom sizes allow for more one-on-one support for students from teachers and staff. We are passionate about student success, and are committed to fostering an environment in which students are given the academic and social-emotional tools to thrive. Global Education Academy 2 opened in 2014 and since then it has prepared students for the eventual rigors of higher education. 
  We do all this with a focus on the big picture. Our school motto is "Developing Global Citizens." We understand that our students already play an important role in their communities, and we strive to further develop their leadership skills in a world that is becoming increasingly globally-connected. As our students learn to value cultural diversity, this awareness challenges them to tackle current and future global injustices in their own communities and beyond. The academic rigor at GEA 2 also encourages the critical thinking skills that will be necessary to work toward global solutions. 
I welcome you to spend some time exploring our website to learn more about Global Education Academy 2. Our goal is to help our students reach their true potential. We hope that your visit to our website will inspire you to join our family of lifelong learners! Come and experience Global Education Academy 2 by calling our school office at (323) 537-7225 to schedule a tour of our campus. Our teachers, staff, and I look forward to welcoming you to GEA 2!
With gratitude,
Ms. Brittney J. Figueroa
Principal
Where to Find Us:
NEW LOCATION THIS SUMMER!
2009 W Martin Luther King Blvd.
Los Angeles, Ca. 90062
GEA 2 Lottery Forms
2022-23 Lottery Forms can be found bellow and at our main office. These will be accepted in person at GEA 2.

Formularios de Lotería para el año 2022-23 se encuentran abajo y pueden ser requeridas en nuestra oficina. Serán aceptados en persona a GEA 2.
COVID-19 Operations Written Report to the Community
Local Continuity and Attendance Plans (LCP)
Local Control Accountability Plans (LCAP)
2021-2024 School Year LCAP
GEA 2 ESSER III Expenditure Plan
GEA 2 offers its students incredible learning opportunities in STEM (science, technology, engineering, math), allowing them to explore innovative solutions to real-world problems. Read more to enroll today!
Show All News »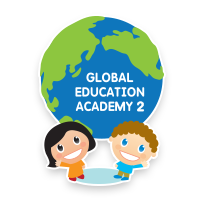 Current  School Year Calendar:
Student Health and Human Services: 
School Mental Health
Resources for students and their families are available by clicking on the button below and are brought to you by LAUSD.
LACOE Suicide Prevention & Intervention
Mental health resources for parens and Educators are available by clicking the button below.
*
Please note:
This website does not provide emergency services. In an emergency, dial 911 or your local emergency number immediately. 
Source: Los Angels County Office of Education
We Stand Together Against Bullying
Human Relations, Diversity & Equity
(213) 241-5337 http://humanrelations.lausd.net
Educational Equity Compliance & Project 10
Concerns regarding the harassment/ discrimination of students, includ- ing bias based on sexual orientation or gender identity. (213) 241-7682
Los Angeles School Police Department
Report criminal behavior (213) 625-6631 www.friendsofsafeschools.org Anonymously report weapons on campus (24/7) call (213) 742-8201