Home
Welcome to Global Education Academy 2!
Letter from the Principal
Welcome!
It is with great pleasure that I welcome you to the Global Education Academy 2 Website! We are a vibrant school community filled with bright, joyful, motivated young people, and gifted and devoted teachers. Our outstanding faculty and staff motivate our students to flourish in a warm, welcoming environment where academic rigor and the well-being or the whole child is our focus. Global Education Academy 2 opened in 2014 and since then GEA 2 has prepared our students for the eventual rigors of a challenging higher education.
We do all this work within a caring environment. Our students are inspired to become grounded, committed people who value education and cultural diversity. Additionally, we actively and gladly solicit the involvement of parents in the learning process with their children, and welcome their partnership in the planning of social activities and special events for our school community.
Therefore, whether you have a Transitional Kinder child for whom you are selecting a "school home" for the next six years, or searching out a new learning environment for your children, I welcome you to spend a few moments exploring our site to learn more about Global Education Academy 2. Our goal is to help our students reach their true potential. We hope that your visit to our website will inspire you to join our family of lifelong learners! Come and experience Global Education Academy 2 by calling our school office at (323) 537-7225 to schedule a tour of our wonderful campus. I look forward to welcoming you to GEA 2, home of the Tigers!
With gratitude,
Mrs. Priscilla Doorbar
Principal
Faculty and Staff
Where to Find Us:
1717 7th Ave
Los Angeles, CA 90019
(323) 537-7225
GEA 2 Lottery Forms
2020-21 Lottery Forms can be found bellow and at our main office. These will be accepted in person at GEA 2.

Formularios de Lotería para el año 2020-21 se encuentran abajo y pueden ser requeridas en nuestra oficina. Serán aceptados en persona a GEA 2.
COVID-19 Operations Written Report to the Community
Local Control Accountability Plans (LCAP)
2019-20 School Year -

Annual LCAP is posted bellow.
2019-2020 School Year LCAP
2018-2019 School Year LCAP
2016-2017 School Year LCAP
2014-2015 School Year LCAP
2013-2014 School Year LCAP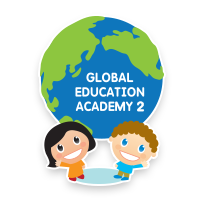 Current & Upcoming School Years' Calendars:
Student Health and Human Services
School Mental Health